Jurassic Park III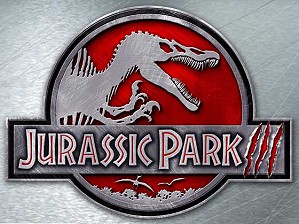 Jurassic Park 3 Toys

Production:
Kenner, 2001
Distribution:
Hasbro, 2001/02
So what's awaiting us?
The expectations for the figures of the newest Jurassic Park movie are high, and Hasbro seems to do it's best to make the fans happy, according to their ToyFair 2001 preview:
"This ToyFair, Hasbro will introduce its new toy line based on Universal pictures' and Amblin Entertainment's Jurassic Park III , thethird installment in the studio's highly successful film franchise scheduled for release on July 18th, 2001. Hasbro's toy line of feature-packed action figures, life-like dinosaurs and effect-laden vehicles will drive the adventure home like never before. All-new RE-AK-A-TAK special-effect features are built into each product. Make dinosaurs ATTACK with awesome battle action and electronic soundswhile the action figure heroes REACT with dino-tame weapons."
Well, that's what Hasbro has promised to make, no let's go see what they've done so far.
Write a comment
You need to login to post comments!